Highly Skilled
Technical
&
Managerial Team
Supported
by
Sound Investment

© Macallum Group Ltd 2019
Tel: +61 (0) 6159 9100 Address:11 Moreau Mews, Applecross Western Australia 6153
Our Team
Macallum has the skills and experience to identify, evaluate and develop a
broad range of resource opportunities and to operate in many countries. Base
metals, precious metals, bulk mineral commodities, oil and gas are the
principal targets but high value projects of other commodities are also assessed
on an opportunistic basis.
It believes that the optimum risk to reward balance is to be found near the front
of the discovery to development process and that it has the experience to
identify and realise project value that is under-appreciated or trapped and to do
this quickly.
To date Macallum has reviewed several hundred projects around the world, has
made offers on a selection of these with agreements in place covering a select
few of these.
John Main
: a geologist with over 45 years of global experience in
mineral exploration and evaluation. John has lead teams that have
discovered eight deposits which have been or are being mined. The value
of the actual and planned mineral production from these deposits
exceeds A$100 billion
Peter McIntyre:
an engineer with over 30 years of experience in
the minerals industry. He has been involved with the development of a
number of major mining projects, and at a corporate level he has
established and steered various companies through their early stages
into significant businesses. Peter established and was Managing Director
of ASX-listed Extract Resources Limited which discovered the world-
class Husab uranium deposit in Namibia recently divested for +A$2b.
Steve Sikirich:
an experienced mine contractor and private
investor, Steve is a successful businessman, and was among the first to
offer contract mining services to the Australian industry.
Peter Taylor:
a lawyer with over 30 years of global experience in
exploration, mining and shipping law. Retired from Rio Tinto Group
where he held senior executive positions in the group's exploration &
legal areas. A former Chairman of Bougainville Copper Ltd and Director
of Energy Resources of Australia Ltd.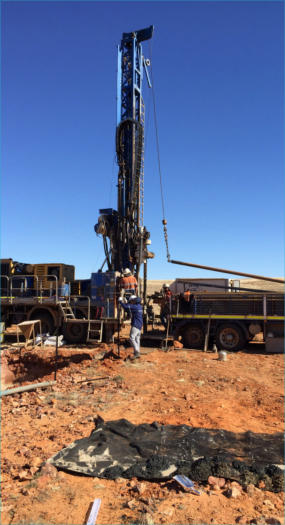 Board of Management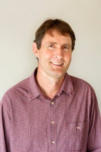 Martin Spivey:
Manager Exploration
: a geologist with broad
global exploration, evaluation and mining experience on multiple
commodities. Responsible for the discovery of the +500 million pound
U3O8 Husab uranium deposit.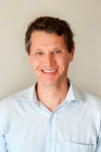 Neal Culpan:
Principal Geologist:
a geologist with
comprehensive global exploration, evaluation and resource estimation
experience. He has worked as a client representative and consultant for a
range of resource companies on multiple commodities. A key member of
the Husab discovery and feasibility team.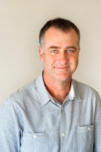 Rance Dorrington:
CFO,
Company Secretary: an accountant and
Company Secretary with extensive international, capital market and
corporate governance experience. Formerly CFO / Company Secretary
for Extract Resources Limited

Executive Management

•
Rigorous review of the technical and commercial merits of investment opportunities, including political and sovereign risks.
•
Work with trusted local partners to navigate complex regulatory and community environments.
•
Target commodities with good long-term fundamentals, processing and marketing characteristics.
•
Conduct business activities at all times on a basis of integrity, honesty, agility and dynamism.
•
Apply private funds to move mineral projects through the high-risk early stages to advanced stages where significant value can be realised.
•
Focus on mineral projects that can achieve industry lowest quartile cost metrics, should they reach production.
•
Short to intermediate term goal of establishing self-sustaining cash flow generating businesses in various jurisdictions to underpin growth targets. Will fast
track low capex-high margin mine developments.
•
Access other funding, as required, through a wide network of financial support. Utilize many years of industry experience and contacts to bring excellence to
technical and corporate project teams.
•
Crystallise investments through a combination of re-investments, production + dividend streams, asset disposal, corporate action (mergers or IPO).

Contact a member of our team